MELODY WOODNUTT celebrates THE 1980s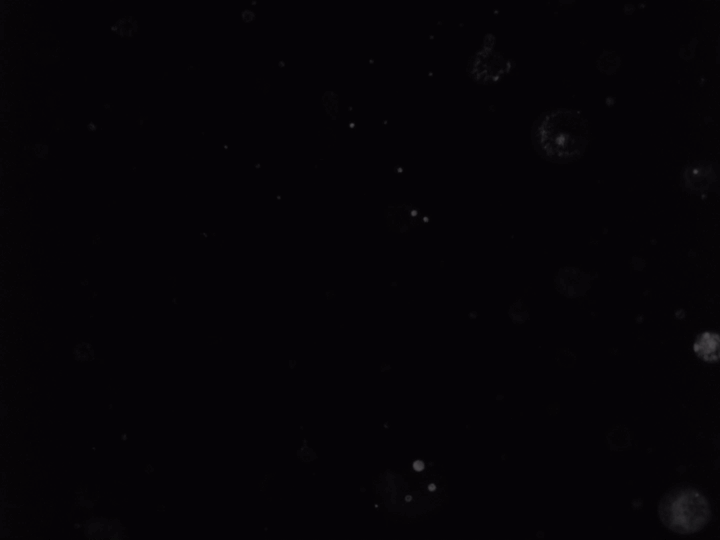 .
.
.
↝  Melody Woodnutt's short, black and white film celebrates the grungy, punky, photocopied vibes of 1980s GDS, with the somewhat eery black & white photography which graced its covers during this decade.
Melody Woodnutt is an artist working within contemporary expanded cinema using 16mm film, installation, and sound. Her analogue filmmaking conjures vignettes of eerie otherworlds while her site-specific field work takes her into remote areas worldwide to work with communities as the Artistic Director of a biennial film project and residency program called The Weight of Mountains. She is an exhibiting member of the local 16mm film collective, Artist Film Workshop in Melbourne/Naarm, whose film lab later inhabited the same building in Fitzroy where Going Down Swinging began. Find her on instagram @laglina or visit her website, https://blackjackwoodnutt.com/.
JASON CAVANAGH celebrates THE 1990s
.
.
.
.
.
↬  Jason Cavanagh's vivid and surreal oil painting shows the fabulist, often dark, gritty energy of 1990s GDS, whose pages and covers were filled with traditional fine arts like painting and etching. 
KATE GECK celebrates THE 2000s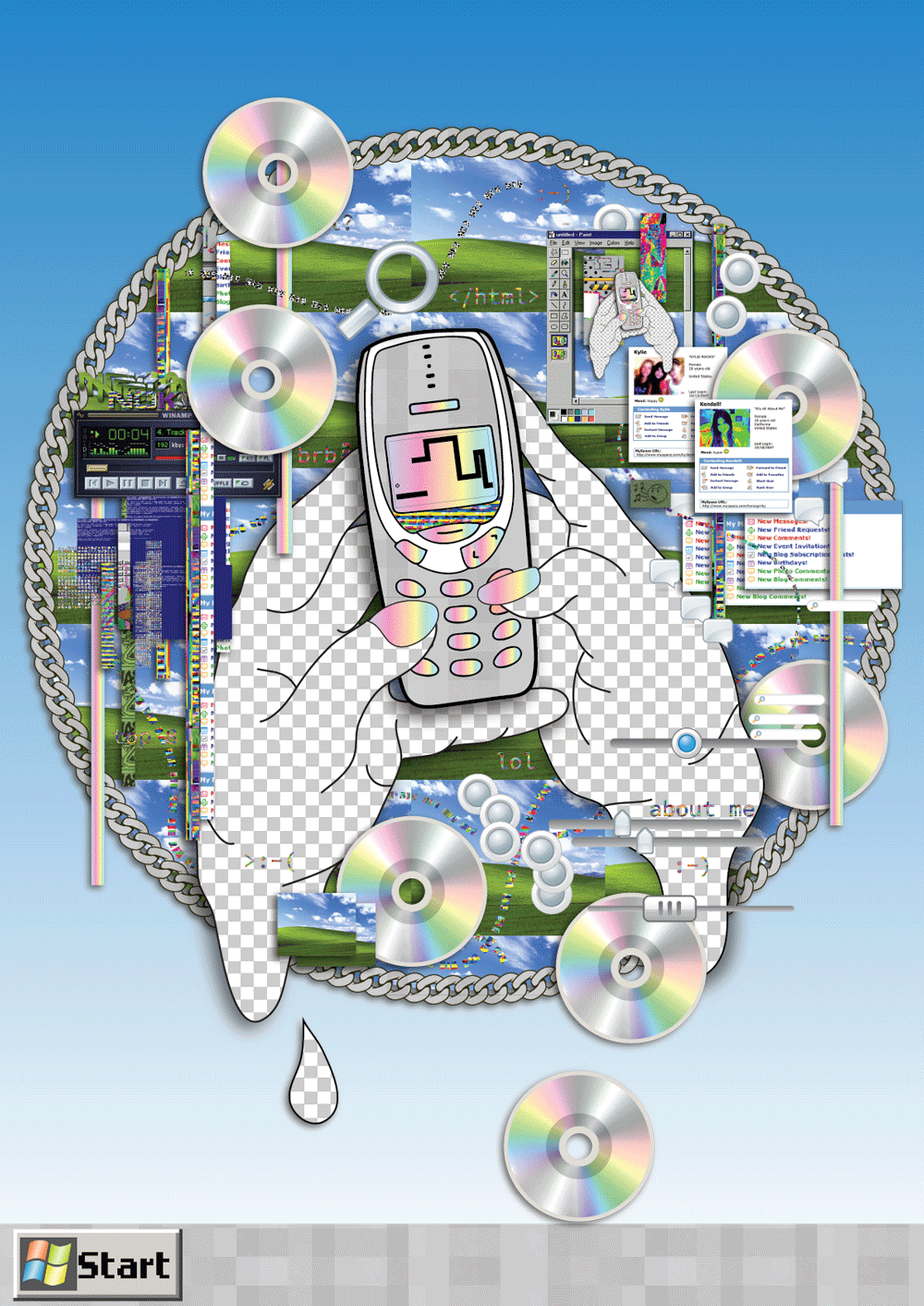 .
.
.
.
.
.
⇻  Kate Geck's popping gif encapsulates the naughties perfectly – with its Windows sky blue screensaver, brick phones and CDs – and shows 2000s GDS' playful move into the millennium. 
Kate Geck is an artist living and working on unceded Wurundjeri and Boon Wurrung land. Kate is interested in network culture, working with code, installation and textiles to create interactive surfaces. These are tactile compositions exploring thresholds between the physical and the digital, often extended with augmented reality or QR codes. Kate's practice tends to the connections between humans and technology, exploring ways to materialise the seemingly immaterial nature of the digital. Her textiles combine machine embroidery, machine knitting, hand and digitally printed fabrics. These surfaces are overloaded, saturated and glitchy, using network iconography and digital composition tropes. These critique a hyper mediated age, creating sites of respite and resistance that think through alternative agendas for networked technologies. 
MAEVE BAKER celebrates THE 2010s
.
.
.
.
.
.
⇴  Maeve Baker's digital illustration celebrates 2010s GDS, which headed towards bold colours and lines and made bold tracks in exploring book design-as-art. 
Maeve Baker is a Brisbane based animator, illustrator and comic artist. Maeve has a penchant for subtle story telling, abstract visuals and bright colours. You can find Maeve's work published in Voiceworks and QPAC Storytime Magazine, in comic book shops around Meanjin (Brisbane) and Naarm (Melbourne), and on their website: http://www.maevebkr.com/.
The four artworks were then designed into some stunning posters by the multi-talented Michael Sun, which are hitting the streets one-by-one from late October through November to announce our archives to the world, around the streets of City of Melbourne, whose grant made this project possible. You can view the artworks and read more about the art and posters here.